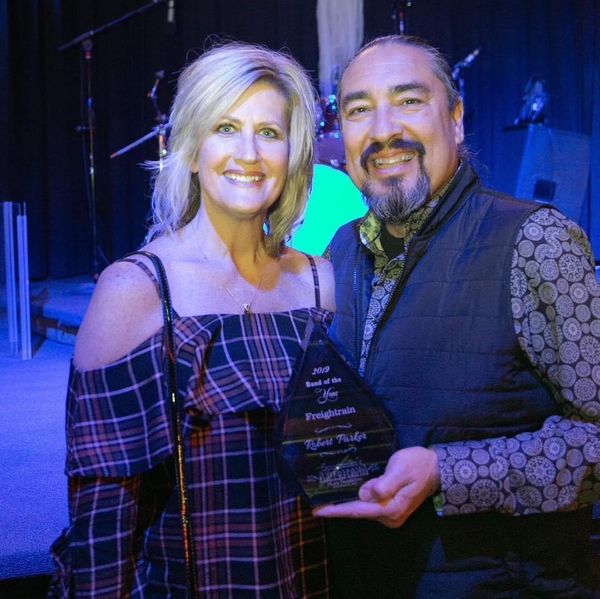 Artist Information
---
Labels - Self Released
Genre - Roots and Soul
Hometown - Buffalo, NY
Influences - Allman Brothers, Raven, Maze, Rufus, AWB
Sounds Like - ABB, Tedeschi Trucks, Rufus, Steely Dan
Biography
---
Freightrain is led by bassist Robert "Freightrain" Parker, the first Native American to be inducted into the Buffalo, NY Music Hall of Fame. Parker has made a name for himself over the years touring internationally with many big names in the blues world including Rock Bottom, Sherman Robertson, Chief James Billie, and Paul Reddick. His current project Freightrain, based in Buffalo, NY, is a culturally diverse, soulful band that possesses a distinctive and energetic approach to American Roots.
 The band released their debut album, "Freightrain- Live!" in January of 2016 and toured in Norway to promote their material. Freightrain has released a new studio album, "Outside Ourselves," on May 7th, 2017. Each of the original songs on "Outside Ourselves" is unique, ranging from an earthy ballad to a dirty blues shuffle, showcasing the band's broad musical influences and pushing the boundaries of their blues beginnings.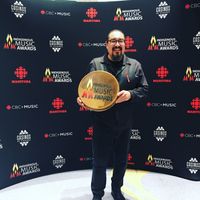 Most recently "Freightrain Live" has won a 2018 International Indigenous Music Award for "Best Blues Album" and has three Nominations in the 2018 Native American Music Awards for New or Debut Artist, Best Blues Recording (Outside Ourselves) and Best Music Video (Outside Ourselves).
 The band will be touring internationally to promote their winning album in 2019 and is currently working on their 3rd Album with a release in early 2020.
0:00/7:08

0:00/6:27

0:00/5:36

0:00/5:11

0:00/9:39

0:00/7:15

0:00/7:40