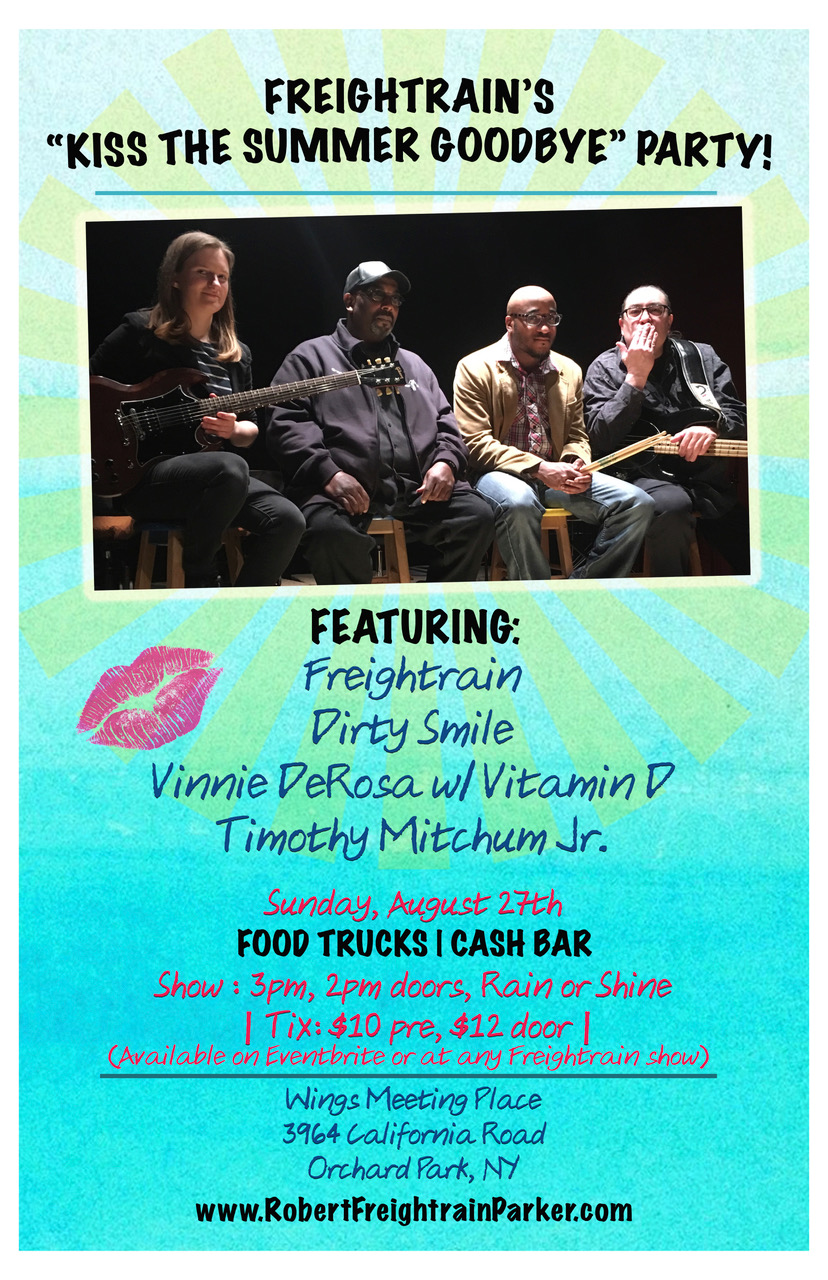 Come and Kiss the Summer Goodbye? with Freightrain, Dirty Smile, Vinnie DeRosa and Timothy Mitchum Jr.  
SUNDAY, AUGUST, 27TH 
Food Trucks! Cash Bar! New Band Merchandise! 
3pm to 9 pm (Doors 2)  
$10 Tickets Available Now ($12 Day of Show) at Link Below or at any of our live shows see our schedule at Event Brite...
*Please Bring a back to school donation(s) i.e.: School Supplies, Socks, Underwear, Book Bags etc. and receive a FREE Freightrain Live CD...